It's officially my birthday. 25. Yikes. That sounds so grown up (am I really grown up though?). Speaking of my birthday, did you catch my wish list that was up earlier this week?
More birthday related news, my family is here for the weekend. Living four hours away from family is for the birds, but it makes it that much more exciting to visit them. Cheers to a weekend filled with family and birthday celebrations.
Now for five random happenings I've been dying to share with y'all for Oh Hey, Friday and Five on Friday.
one // pumpkin spice & everything nice
Because who isn't totally obsessed with everything pumpkin this time of year? Yes please! I'll gladly take this travel mug off your hands Lisa. Not to mention she has 25% off her shop right now with the code 25thanks.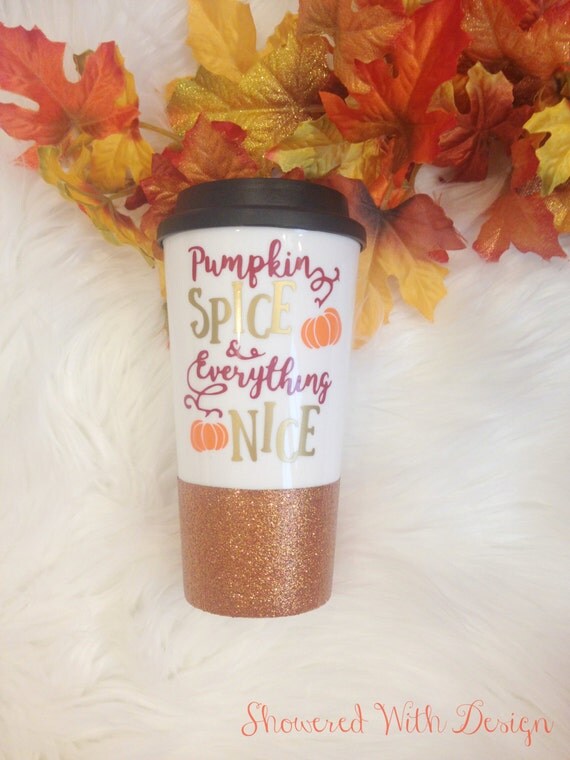 two // These boots were made for walking.
And by "these boots" I'm referring to the FOUR pairs I've bought lately. Correction five pairs, yes five in the last week. And they were all on fantastic sale. These are the kind of things that excited me y'all. #adulting
Maurices has buy one get one 50% off.
JustFab has 2 for $39.95 or your first pair for $9.99 if you sign up for their VIP membership. Which you can cancel at anytime, OR (even better) get shoes for only $39.95 instead of $100+. I mean how can you go wrong with that. Plus, if you sign up and get your first pair for $9.99, I get points to fuel my boots addiction. Win-win really. So help a girl out y'all.
Shoe Dazzle basically has the same deals, but different selection of boots. I ordered from both, so I'll definitely share my thoughts on each site after I've received the boots. But I've only heard good things from both websites and they each have free returns and exchanges..so winning.
and yes, I got both boots above for $39.95 total (free shipping) // get yours here
three // this mexican flatbread.
Madison over at Joyfully Mad makes the most bomb recipes, and I can only imagine how fantastic this one will taste.
four // stripe swing tee
Happy birthday to me, I bought this tee from Maurices and I can't wait for it to come in the mail.
five // Halloween Candy
What's your favorite halloween candy? I cannot stop eating the little caramel squares, and don't even get me started on the pumpkin candy corn. YUM!
Happy weekending loves. May we all get all the donuts we can handle (birthday celebrations, duh). And as always keep up on
snapchat
-- mary_timmerman