The day I've been dreaming of my e n t i r e life, my wedding day, is in exactly one month. One month from today I'll be walking down the aisle to promise forever to my favorite red head, my bestfriend. One month. Unbelievable. The past 7 months have gone by so fast (cliche I know, but it's true). And I am so so excited to become a wife to the man, no doubt, that God molded especially for me. One month. Eek!
And it so happens that today is also Wedding Wednesday. So I'm sharing our one month checklist for the wedding. Let's just hope we get it all done! ;)
July's To-Do List:
+ DIY table numbers & centerpieces
+ Decide on wording for unity ceremony
+ Book 2nd hair trial (and have) // I ended up hating the first style I had chosen..whomp whomp
+

make transportation plans for exit
+ I decided to make our programs & still need to finish the back side
+ assemble programs
+ have our last shower
+ Bachelorette Beach Weekend

Woohoo!
+ wrap + assemble all bridal party/family gifts
+ reach out to people we haven't received RSVPs from
+ create seating chart
+ finish all DIY projects

(signs, favor table decor, resevered signs, water bottle labels, bug spray station, sweetheart table, bathroom baskets)
+ pick out dessert bar items
+ get marriage license
+ make wedding weekend timeline / itenerary
+ schedule mani/pedi for day before
+ rehearsal / dinner
+ make list of things to take home after wedding
+ set up care for wedding dress after wedding
+ pack for honeymoon
+ clean engagement ring (days before)
+ confirm with all vendors date and details
+ make list of things to not forget for day of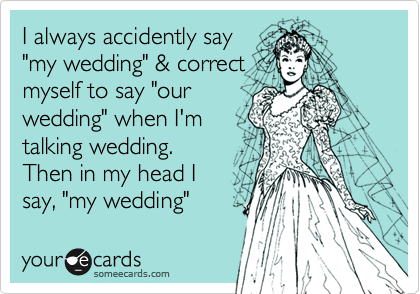 and for all the things I have we have accomplished so far...
- mail invitations
- bought table cloths
- get Unity item
- book hair trial for June (and have)
- have 2nd make up trial
- update registry between showers
- have our Couples shower in SC
- DIY "something old"
- choose reception songs (entrance, garter/bouquet toss, cake cutting, exit song, etc)
- decide if we are writing our own vows or not
- finished front side of our programs
- decide on Bachelorette outfit
- have Menu tasting with caterer
- made decorations for gift table
- buy wedding bands
- asked family member to do the scripture reading
-----------------------------------------------------------------------
OTHER WEDDING POSTS ::
A Guide to Wedding Monograms
A Letter to Girls in a LDR
Brunch and Bubbly Bridal Shower
Bridal Shower Hostess Gifts
"Something Blue" Bridal Shower
15 bridal shower recipe ideas
beauty routine: for the bride-to-be
two month wedding check list
what to wear: to a bridal shower
9 wedding traditions you can skip
four reasons to workout while planning a wedding
three month wedding checklist
bridal party attire inspiration
bridal shower inspo | pink & gold
"will you be my bridesmaid?"
DIY bridesmaid boxes
four month wedding checklist
engagement pictures
asking our flower girl & ring bearer
save the date ideas
our save the dates
What are your last minute suggestions? Anything I should add to the list? Were you more nervous, stressed, excited one month before your wedding?