Uhhhh, how in the world is it May? I know I'm not the only one thinking this. We're almost halfway through 2015 and that's just mind boggling.
And while I'm trying to recover from the shock of how quickly time is passing, I'm sharing f i v e random things. Three cheers for Friday y'all.
ONE || Monograms..duh ;)
Thanks to my latest Etsy addiction, I've been finding all sorts of cute things on there lately. Mostly, beyond adorable monogrammed things. Yesterday I found this bracelet, and I'm struggling to resist snatching it up. I can't quite see buying myself something like this just because, but I can't help think it'd be the perfect gift..to bad my birthday is pretty far away. ;)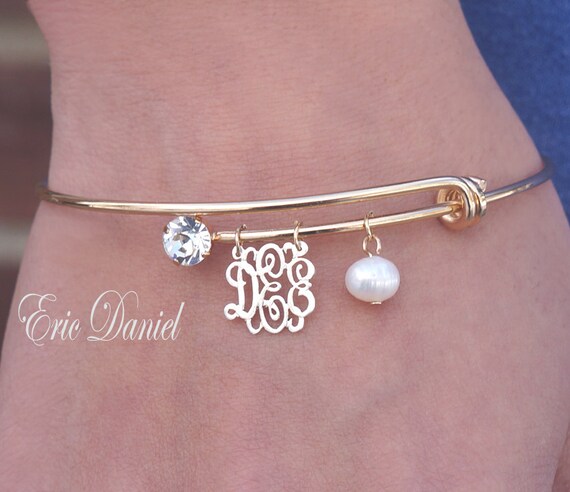 Monogram Bangle | Eric Daniel Designs

TWO || Dollywood
This weekend my little cloggers have another competition, and IN Dollywood nonetheless. I'm pretty darn excited since I can't remember the last time I went. ANDDDD Thomas is meeting me there. Clogging, Dollywood & hanging out with his friend's from college...I can hardly wait.

THREE || as in three months until we say "i do"
The fact that our big day is three months from today makes me feel all the feelings. Excited. Happy. Anxious. Shocked. But mainly excited, I mean I can hardly deal with the giddyness that I feel everyday when I thinking about marrying T. He was no doubt made for me. did you catch my 3 month checklist?
FOUR || 20 Ways to Say "I Love You"
Speaking of marrying my sweet man, I have been trying to read up on ways to love him as my husband, encourage our marriage, and anything else semi-related. I love this post by Marquis @ Simple Clarke. Have a post you think I'd enjoy on love/spouse/marriage/Christ centered-relationships? Send 'em my way!
FIVE || Lilly for ... Etsy?
After all the hype a couple weeks back for Lilly coming to Target only to be c r u s h e d by them putting out barely any stock and it all selling out within about 5 minutes...I took to Etsy to satisfy the Lilly void in my heart. Hello, new keychain. Amazing price and I can't wait for it to show up in the mail. #takethatTarget #Targetstillhasmyheart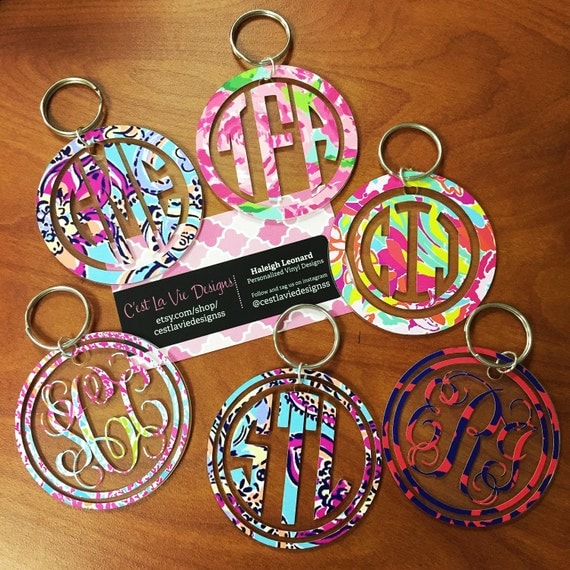 Lilly Inspired Keychain | C'est la Vie
That's a wrap folks. I'm Dollywood bound and can't wait to see my boo. What are your weekend plans? Don't miss out on the giveaway going on now. [keep up on all my weekending on insta.]
Oh Hey, Friday!
5 on Friday
,
That Friday Blog Hop
,
Friday Favorites
,
Five things Friday