Welcome to a new week of Delicious Dish Tuesday, where we share our recipes and ask you to share YOUR awesome recipes with us! Last week we had some delicious looking recipes shared, I love finding all these new recipes to add to my "to-do" list. This past week my favorite recipe was shared by Paris @ My Bit Fat Happy Life.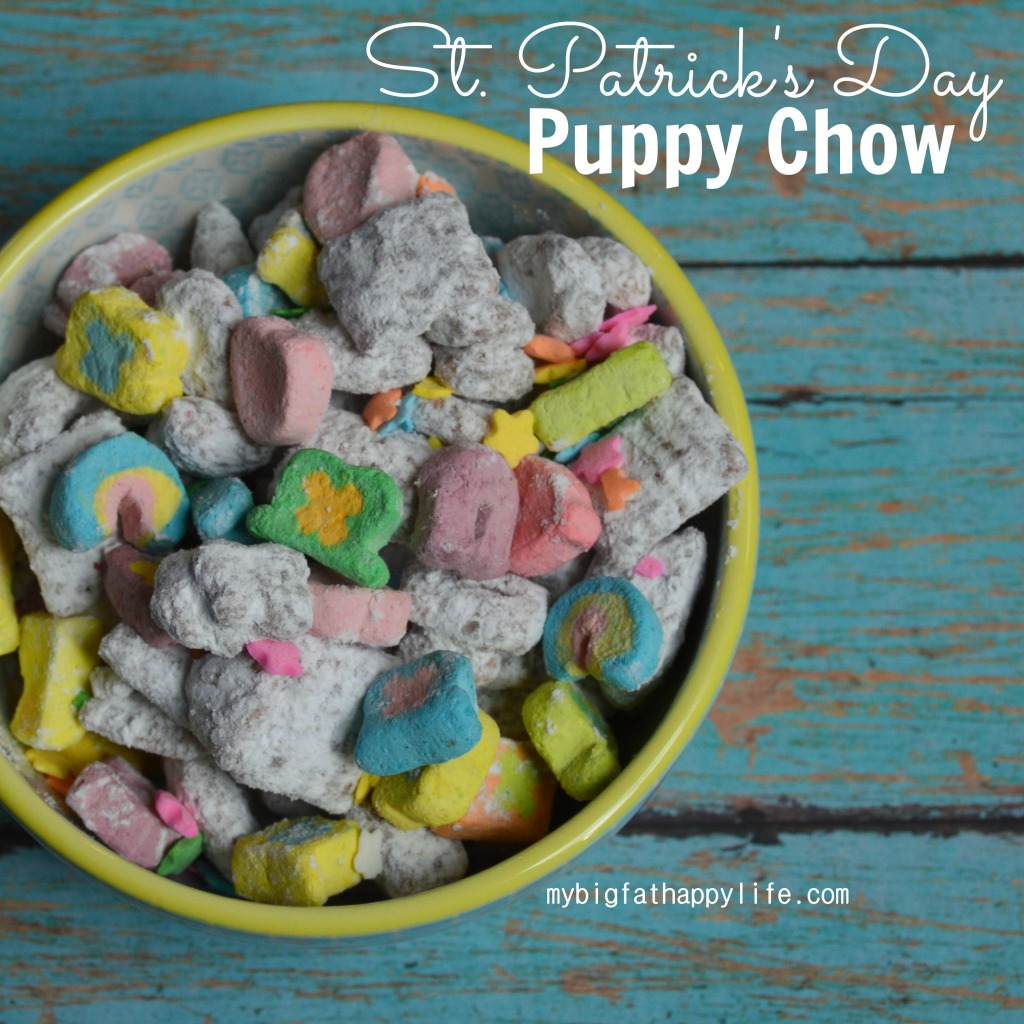 If you missed
yesterday's
post, then you don't know how crazy I've been over Lucky Charms lately. I'm talking two bowls a day. But a lucky charm puppy chow...genius!
And since there were
so
many delicious ones this past week,
my runner ups:
spiralized sweet potato fries
& homemade
thin mints
.
Thanks for sharing girl, feel free to grab a
featured
button. :)
Now let's get to partying!
Grab the button below & link up those recipes
**don't forget only recipes with our button or a link back can be featured!
This week I'm not sharing a recipe, but shared a little
"get to know me"
post yesterday. And tomorrow will be sharing DIY save the date (or any occasion) mugs.