I am obsessed with trying beauty products and have my fair share of favorites, which happen to include lip scrubs. A good lip scrub is a perfect addition to your daily routine, especially in the brutal winter months when dealing with dry air.
Another thing I am a fan of is attempting to create new things. I always tell people, "I'm creative, not crafty" so when a D-I-Y doesn't involve paint, or building...I go for it.
This led me to make my own Sugar Lip Scrub and I am very excited to share the recipe with Mary's readers today.
coconut oil

honey

brown sugar

a teaspoon

a tablespoon

mixing bowl

to fight the urge to not eat the scrub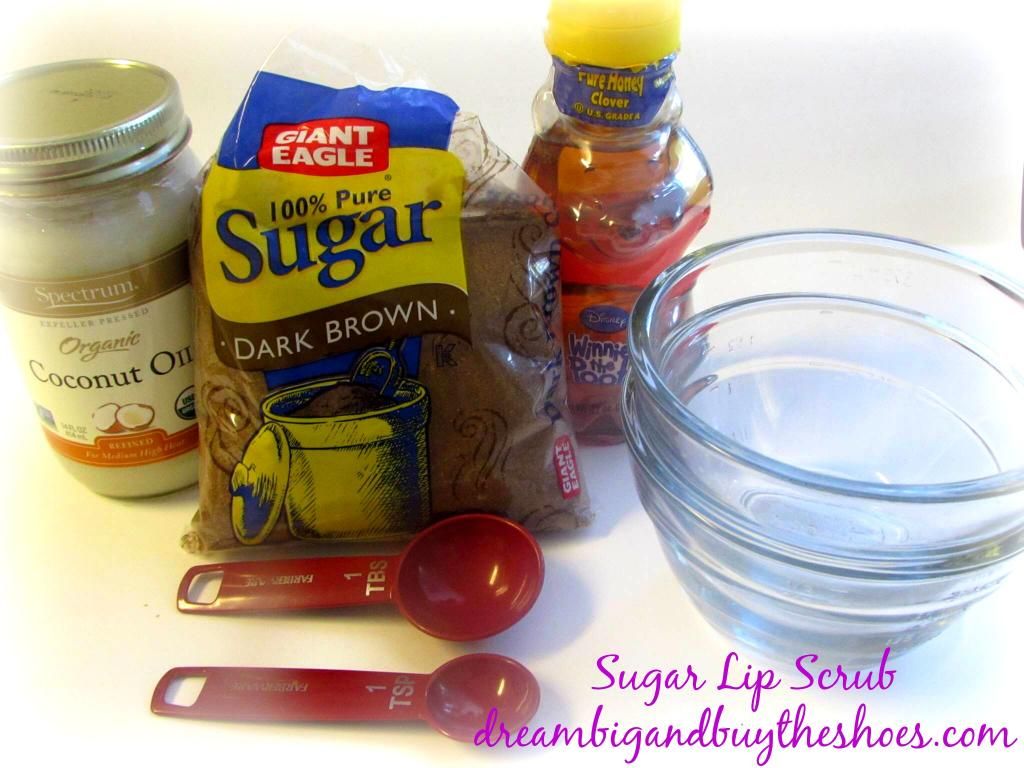 You first will scoop one tablespoon of coconut oil in to your mixing bowl. You will want to make sure the oil is not too hard or not too soft. If it is too hard you can run some warm water on the outside of the bottle for about 5 minutes. If it is too soft you can put it in the refrigerator for 10 minutes or so.
Next, add one tablespoon of honey to the oil in the mixing bowl. The combination of the two ingredients not only smells good, but is good for you.
Mix the two ingredients together until they bind together. It should come out to a thicker consistency. Be sure to get any lumps out from the coconut. This combination will be the base of the scrub.
Now you will add two teaspoons of brown sugar to the bowl and mix. The sugar will serve as the main exfoliant so be sure to cover all the sugar with the already added ingredients.

The final product should appear somewhat smooth although the sugar is mixed in. If you need to, you can add a teaspoon of just oil from the coconut oil.
This scrub should last 2-3 weeks refrigerated with daily use. Make sure to take it out and keep at room temperature for approximately 10 minutes before use so that it has time to soften.
Apply to lips in a circular motion for 1 to 2 minutes. Rinse off with warm water and washcloth (if needed).
I plan on making this for Christmas gifts since it was so quick and easy and can be enjoyed by many. Drop me a comment over at my blog

Dream Big & Buy the Shoes

if you make it so I can hear about

your

results! Be sure to follow me for more fun recipes, DIY, and adventures.

Emelia is such a sweet, genuine person and I couldn't be more thrilled than for her to have shared this post with us all today. DIY lip scrub, who knew it was so easy + a great gift! And she makes it look easy. What is your favorite DIY beauty related project? Be sure and stop by to say hello to this sweet girl and let her know about all your DIY do's, don'ts, successes + fails @ Dream Big and Buy the Shoes
Linking up at: The Hump Day Blog Hop, Inspire Me Wednesday, Whit It Up Wednesday, Wow Me Wednesday, Made By Me, The Project Stash

,

Crafty Thursday Obsessions

,

Artsy Corner