This is a Sponsored post written by me on behalf of CHA! by Texas Pete. All opinions are 100% mine.
Buffalo Chicken Dip is the world's greatest dip
ever.
[not an exaggeration, just ask anyone] And better yet, its incredibly easy to make. Really really easy! And I've just found the
perfect
ingredient to kick it up a notch!
CHA! by Texas Pete
(make sure you make it all the way to the bottom of this post, trust me!)
This recipe is the perfect tailgating recipe (football season is just around the corner), and the best addition to any cookout or party. I've seriously never had a person turn this dip down, and they always come back for seconds.
I normally make buffalo chicken dip with normal hot sauce, but y'all this sriracha CHA! sauce makes a world of difference. The Texas Pete CHA! adds a kick of spice into each bite, that honestly just wasn't the same before.
Oh and did I mention it's made in the crock pot? Winning!
what you will need:
2 cans of Chicken (12.5 oz)
8 oz. Cream Cheese
cup of ranch
2 cups of shredded cheddar cheese
1/4 cup of Texas Pete CHA! sriracha sauce (add more if you prefer)
what you will need to do: (which lets face it, in the crock pot there's not much)
+ put the crock pot on low heat.
+ drain the chicken and put it in the crock pot. add the cream cheese. cover the crock pot. let the mixture sit until the cream cheese is creamy and melted (approx. 30 minutes).
+ add in the ranch and shredded cheese. mix well.
+ add in the Texas Pete CHA! sriracha sauce as you like. I used 1/4 cup and it added the perfect kick of spice in everybite, but was still tame enough for family members of all ages to enjoy (no kiddos though).
+turn crock pot down to "keep warm" and it's ready to serve.
Serve with: whole grain tortilla chips, pita chips, celery, the options are endless.
The dip is just as good reheated the next day. The perks of this recipe just keep coming!
Moral of the story?
Don't count this Texas Pete CHA! sriracha out when searching for the perfect ingredient to add to your dish. The taste & texture really elevate the recipe to another level.
This ain't just a condiment anymore y'all.
What recipe would you add Texas Pete CHA! to? For more CHA! by Texas Pete Recipes go to CHAddiction.com
And it gets better!
Texas Pete CHA! is going to give away a CHA! gift package, including a bottle of this
amazingness
to one of my readers.
And it's the easiest giveaway to enter yet!
All you have to do is comment below sharing your favorite recipe idea using CHA! by Texas Pete.
*the giveaway will end September 3rd @ 11:59pm.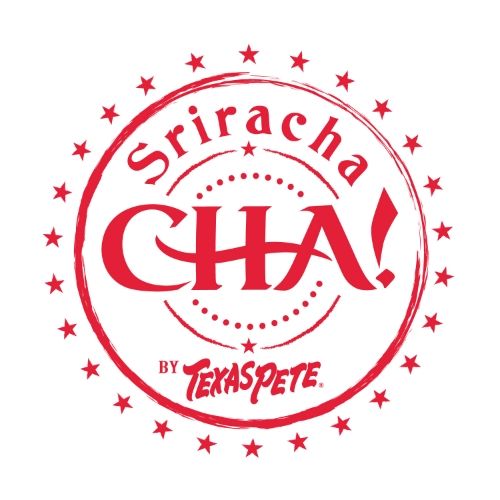 Share Your Stuff Tuesday
,
Create Link Inspire
,
Turn It Up Tuesday
,
Show Me Whatcha Got
,
Let's Be Friends Blog Hop
,
Tuesday's Table
,
Do Tell Tuesday
,
Whatever Goes Wednesday
,
Whimsy Wednesday
,
What We Eat Wednesday
,
Wildly Original Party
,
Work It Wednesday
,
Pretty Wednesday
, Worthwhile Wednesdays,
The Pin it Party
,
Link'n Blogs
,
Eat. Create. Party!
,
Treat Yo' Self
,
Thinking Out Loud