Use code "mary30" for 30% off "Keep Calm" tanks @ Fancy Fit Boutique. //

valid for the next 3 days
A sentence I never thought would come out of my mouth. Keep Calm & Run On. But running I have been, and yes it has helped me keep calm & destress. And I couldn't be running if I wasn't inspired by cute workout gear of course -- hints the above adorable tank.
I've just never been a runner. But I've decided I'm going to make myself into a runner (if that's possible, I'm pretty sure it is). And so today I'm sharing 6 tips that have helped me get to the gym, stay motivated, and begin working out in a way I thought I never would -- running.
And if you even start to think that these tips are silly, I've been running for three weeks now. Boom Baby. Mind you this includes at the beach. Cue mini dance party, feel free to join in -- this is a moment worth celebrating.
One. Wear cute clothes.
I know this sounds like a bogus tip. But it's NOT. Women feel more confident when they feel like they look good. This goes for the gym as well.
Personally, the tank tops always get me. 90% of the time I'm rocking black leggings & my black Nikes.
In comes
Fancy Fit Boutique
and all of there brightly colored workout tanks. Clearly, I am bonkers for this vibrant blue tank & it's "Keep Calm & Run On". Not only is it super cute & comfy, but I'm in love with the saying. If wearing a shirt claiming to run doesn't motivate you to go running that day I don't know what will.
Two. Get up and Go.
Seems simple right? But it's always the hardest part for me to just get to the gym. Schedule a time for your workout so it's a part of your day. And then when the time comes, don't say I'll leave in 5 more minutes, just go. Because before you know it 5 minutes turns into 30 minutes turns in tomorrow. And you can't get anything accomplished always waiting on tomorrow.
Three. H2O.
Drink it. Tons of it. Just drink water. To figure out how much you should be drinking daily (give or take depending on your daily activity) use this formula: Weight x 2/3 Ounces.
Four. Push yourself.
Set high goals for yourself and figure out how to achieve those goals. For example, aiming to run longer or for a further distance. It may take time, but don't give up on the journey to reaching those goals.
Five. Do workouts that you like.
Yes it is possible to like your workout. You should be doing workouts that you enjoy, but that benefit your body and work towards your goals.
Six. Mix it up.
Your body can easily get used to your workouts and plateau, leaving you without the desired results. So we have to mix up our workouts so that doesn't happen. And this is so easy. If you usually run, walk at a high incline & pace. If you usually train on the elliptical try a yoga or pilates class.
This will prevent our bodies from leveling out, and add a little excitement to your workouts.
So there you have it folks, six tips for the average woman wanting to begin their fitness journey. And seriously y'all, is this tank top not the cutest? ps. It comes with a chevron workout headband, that actually stayed on my head. Now that is unheard of!
Follow Fancy Fit Boutique on Instagram to stay up to date on sales & promo codes @fancyfitboutique.
Check out their site for other cute workout clothes, such as the purple ruffle capris & layered tanks that are totally on my wishlist right now.
What is your favorite workout tip? Do you have any "beginner" running tips for me? What keeps you motivated?
Monday Must Haves
,
Monday Bloom
,
Trend Spink Linkup, What I Wore, Tucker Up,

The Hump Day Blog Hop

,

Random Wednesdays, I Feel Pretty, Lovely Thursdays, The Little Friday Link Up,
Thinking Out Loud
,
Fashion Friday
,
Fashion Informant Friday
Operation Get Fit

,

Get Fit, Feel Confident, Be Healthy, Fitness Friday, & Fitness Friday Linkup, Katie Did What
Disclaimer: Although I received
products in this post free of charge,
all thoughts are 100% my own.
Say hello to this month's sponsor, Denise.

Other fitness posts you may enjoy: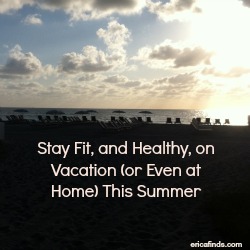 10 Tips & Tricks to Staying Fit & Healthy on Vacation
9 Small Gym Wins
Keeping Track of Your Goals